Die Lange Nacht der Münchner Museen 2019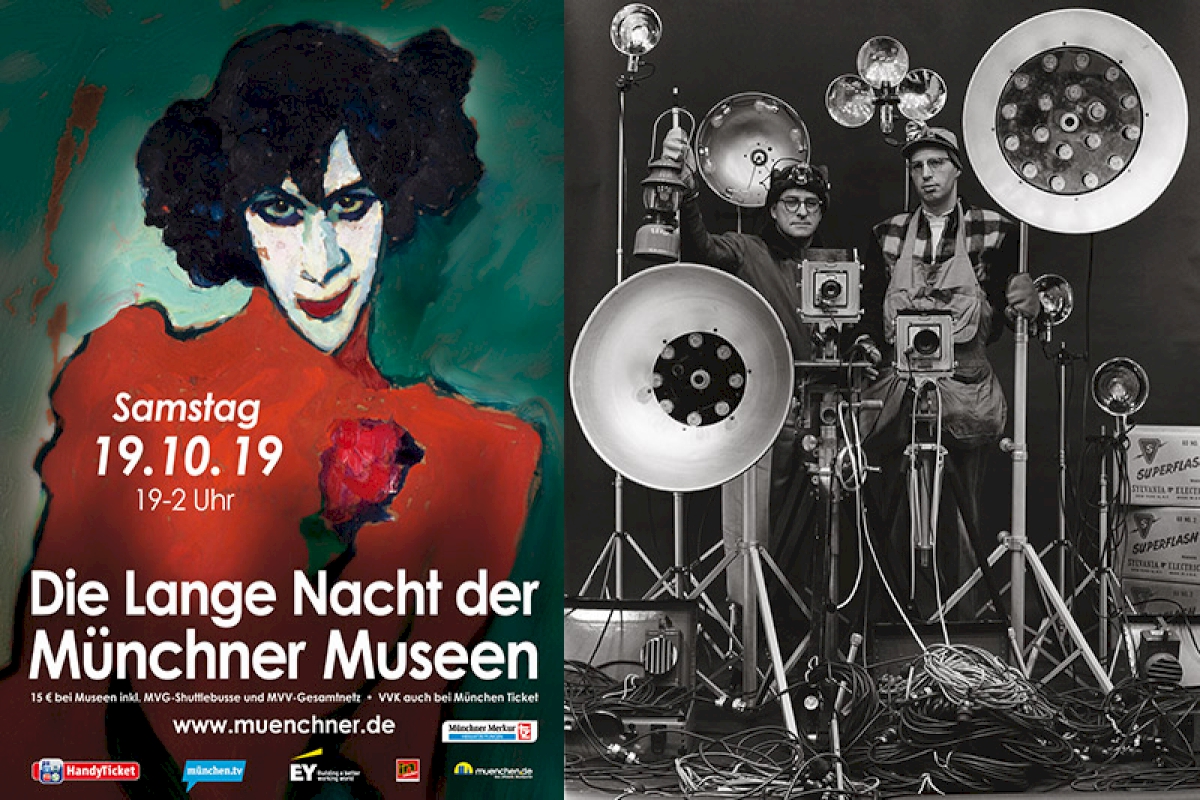 Nicht verpassen: Die Nachtöffnung im Kunstfoyer
Highlights der Nachtfotografie: Steam, Steal & Stars & Blueskonzert
O. Winston Link ist ein Magier der Nachtfotografie. Seine Leidenschaft waren die Dampfloks der Norfolk & Western Railway in Virginia. Die Fotos genießen Kultstatus: Das Berühmteste, "Hot Shot Eastbound at the Drive-In, 1956", wurde sogar in einer Folge der Zeichentrickserie "The Simpsons" nachgestellt. Zur Langen Nacht bietet das KUNSTFOYER mit zwei Konzerten auch musikalisch eine tolle Atmosphäre.
Ab 20.00: "Lady of Bluesharp" – Beata Kossowska & Eberhard Klunker
Ab 22.00: Die legendäre Münchner Bluesband "Dr. Will and the Wizards"
Tickets für die Lange Nacht gibt's bei München Ticket und an allen Abendkassen dieses tollen Events für 15€ (inkl. öffentlicher Verkehrsmittel).