Idris Ackamoor & The Pyramids / Konzert im Kunstfoyer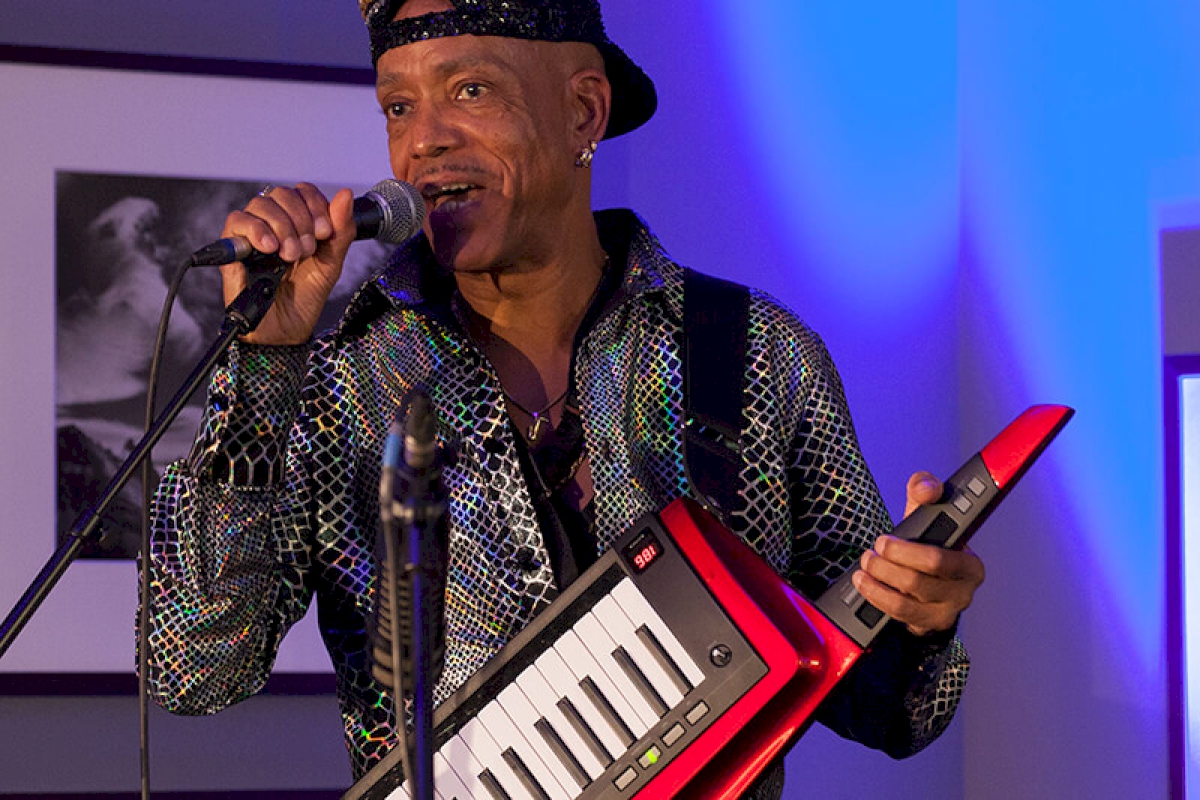 Donnerstag, 01.11.2018, ab 20 Uhr
2015 hatten sie ihren fantastischen Auftritt bei der Langen Museumsnacht (Salgado-Ausstellung!) im Kunstfoyer.
Jetzt sind sie wieder auf Europa-Tournée und es wird wieder ein Kunstfoyer-Konzert geben mit Idris Ackamoor & The Pyramids!
Donnerstag, 1. November (Allerheiligen): Ab 20 Uhr spielt die legendäre afroamerikanische Jazzband Idris Ackamoor & The Pyramids im Kunstfoyer.
The Pyramids haben sich Anfang der Siebziger Jahre am legendären Antioch College in Ohio kennengelernt. Antioch war für seinen liberalen Geist und als Quelle für politischen Aktivismus und progressives politisches Bewusstsein bekannt (Stichwort Studentenproteste, the New Left, Black Power, die Anti-Vietnam Bewegung). 1972/73 gingen die Gründungsmitglieder Idris Ackamoor, Margaux Simmons und Kimathi Asante gemeinsam auf Studienreise ins Ausland. Ein Trip, der für die junge Gruppe bald zu einer prägenden "kulturellen Odyssee" werden sollte - im besten Sinne. Ihre Reise führte sie von Paris über Amsterdam nach Afrika. Dort lebten sie neun Monate in Äthiopien, Kenia und Ghana, hörten Musik, spielten zusammen mit den lokalen Größen (u.a. mit den King's Drummers of Tamale) und studierten afrikanische Kulturen. The Pyramids waren damit eines der ersten kreativen afroamerikanischen Musikkollektive, das nach Afrika reiste, um vor Ort die Musik ihrer Vorfahren zu erkunden - lange bevor der Begriff "Weltmusik" in Mode kam.